Upcoming Events:
The Gallatin Ham Radio Club presents
Bob Heil (Heil Sound)
Audio For The Ham Shack
Time: May 6, 2021 07:30 PM Mountain Time
(US and Canada)
Click here to access the live presentation on Zoom or click here to join our email list for more updates on this and other club activities.
See the club emails for details about dates and time of meeting.
Please check your emails to see when the next face to face meeting at the SAR Building will be permitted. The dates when members may meet face to face at a club meeting will be reviewed based on the government recommendations in relation to the coronavirus pandemic.
If you are not on the GHRC email list, click here to join.
Exams are held once a month. Click the link above for details and exam dates.
The Gallatin Ham Radio Club, W7ED, is a welcoming club! Please join us and join in the fun of amateur radio and public service!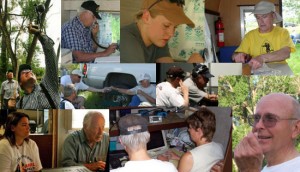 Whether in a national emergency or in response to local search & rescue and fire emergencies, ham radio operators right here in Gallatin County are part of your emergency communications network. Join us in service to your community!